— ARCHIVED PAGE AS OF 31 MARCH 2022 —
I am a career civil servant based in Vienna and a fellow in government and international affairs at Salzburg and Durham. I teach and write because I have a long-standing interest in the big questions of power and peace, democracy and justice.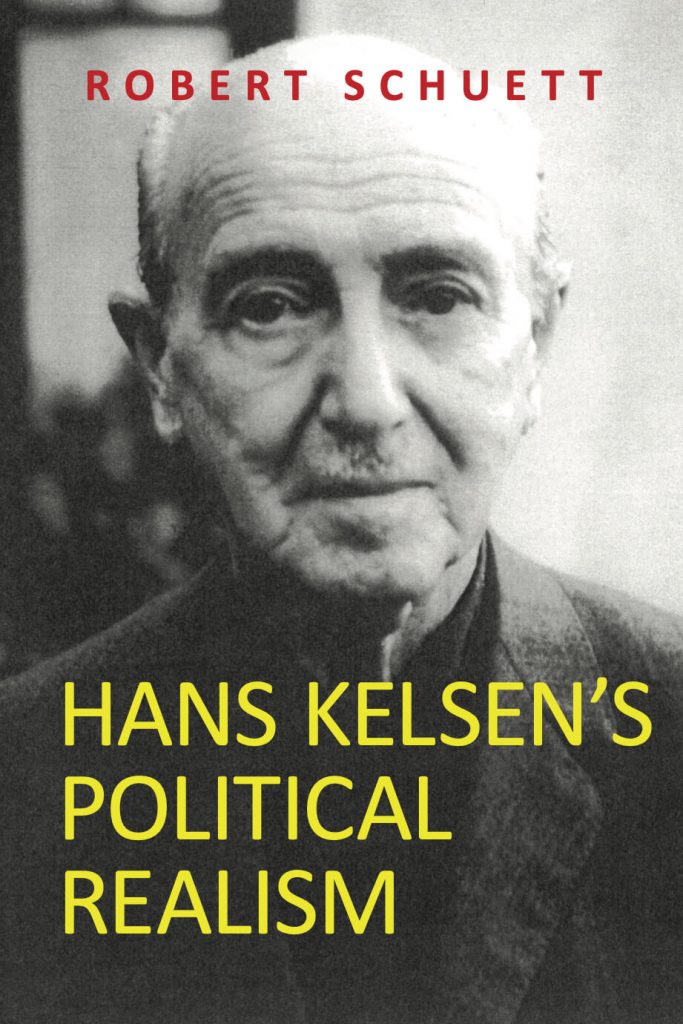 Hans Kelsen's Political Realism calls the bluff of today's Schmittians, and within the intellectual context of the open society ideal, highlights the possibility of progress and peace in a rough world.
"Presents a new Kelsen: the progressive political realist. A major step forwards for Kelsen scholarship." – Clemens Jabloner
"A totally unexpected Kelsen – Biographical. Philosophical. A light on our times." – George Soros
"Very timely. A new rendering of this iconic Austrian-American's life and thought: Hans Kelsen on war and peace." – Wolfgang Petritsch
"Hans Kelsen lived through it all, and when you read his work through his life, as Robert Schuett does here, you earn a privileged insight into what was at stake in the 20th century, and why. As that 20th century drips on, you will want to pay attention to this." – Miles Hollingworth
"In this engaging account of Hans Kelsen's life and work, Robert Schuett shows how Kelsen's methodological individualism resolves the antinomies of form and force, law and politics, the state and human nature, pure theory and responsible realism, thus anchoring a powerful alternative to Carl Schmitt's organic conception of rule." – Nicholas G. Onuf
"Robert Schuett, in this accessible and exciting book, brings this grand figure out from the shadows." – Stephen P. Turner
"Robert Schuett's account is a pioneering and fascinating insight into the political vision and commitment of one of the most important intellectual figures of the twentieth century. It is a brilliant and sophisticated portrayal of Hans Kelsen as a political theorist and actor and makes a compelling case for his continued political relevance." – Peter M.R. Stirk
"The result is a combative account of a neglected figure in the realist tradition of international thought, one Schuett thinks worth recovering to defend 'open society ideals' today." – Sam Dixon
"With Hans Kelsen's Political Realism, Schuett has done International Relations a great service to help resurrect Kelsen and his thought, at least in our discipline, from oblivion." – Felix Roesch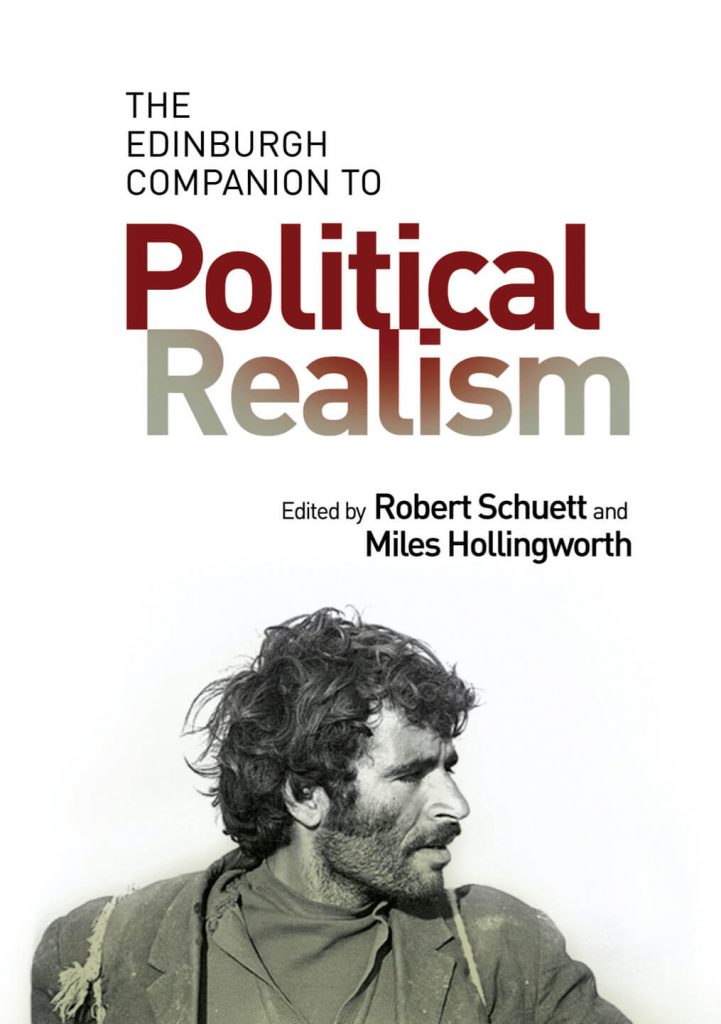 The Edinburgh Companion to Political Realism, co-edited with Miles Hollingworth, explores the 2000-year history of realist political thought.
"It is very likely to remain one of the key resources for realist-based, or realist-oriented social research for generations to come. – Mladen Lišanin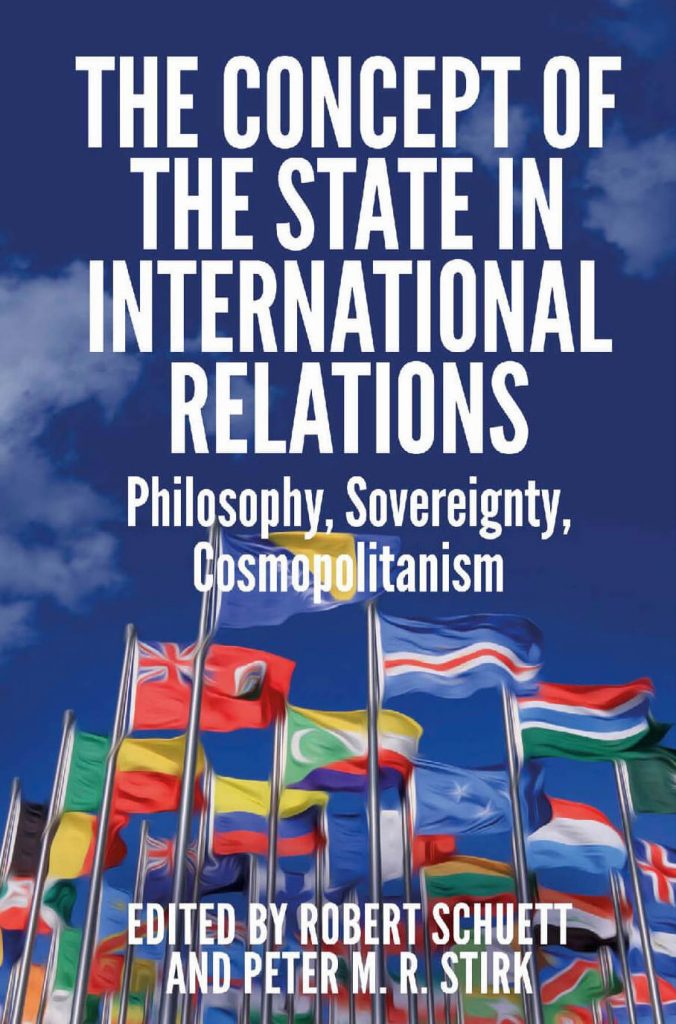 The Concept of the State in International Relations, co-edited with Peter M.R. Stirk, offers a critical re-assessment of the concepts of the state and sovereignty.
"This superb collection ranges across historical, theoretical, and empirical landscapes, providing challenging and incisive insights into key issues of our time. A first rate-book." – Michael C. Williams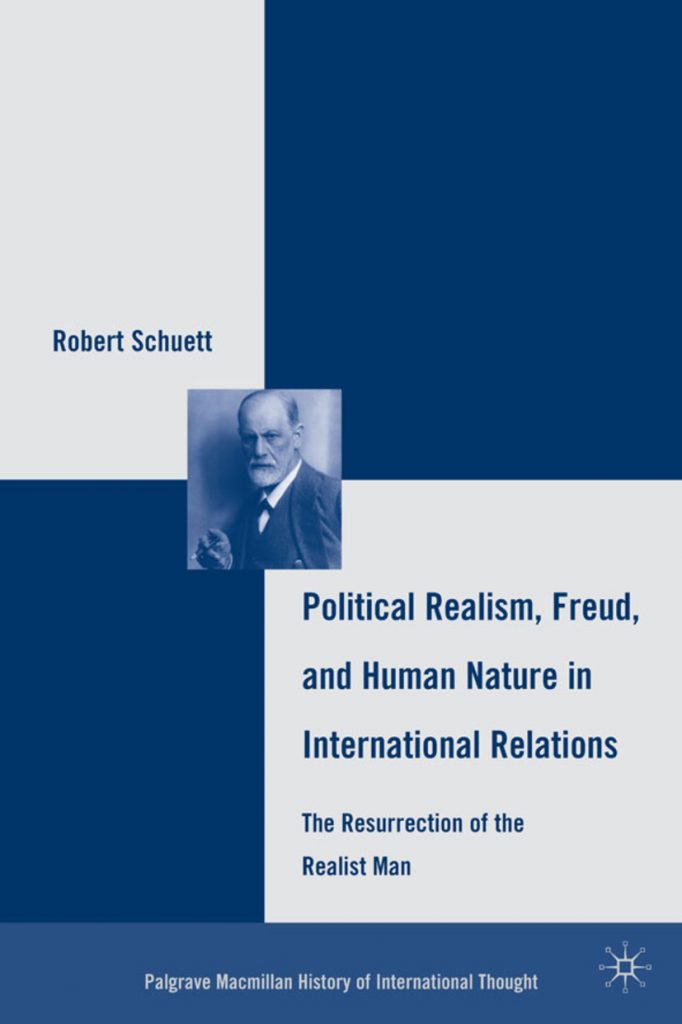 Based on my dissertation, Political Realism, Freud, and Human Nature in International Relations (2010) analyses several key phases of realist IR theory with respect to its use or rejection of the idea of human nature.
"This book makes an important contribution to the burgeoning literature that is currently re-examining the essential characteristics of political realism." – Richard Little
"This book fills an intriguing gap in the history of International Relations and makes a challenging case for rethinking the significance of both Freud and human nature for international political theory today." – Michael C. Williams
Although I like to teach across the board in political science, and International Relations (IR) in particular, my passions are for political philosophy, international theory, and political methodology. I am particularly interested in the Classical approach to the theory of politics and law, society and economics, ethics and justice.
My most recent seminars have focused on the positive and normative aspects of IR theories:
Political Realism
Doing IR Theory
The Theory-Practice Gap
I received my M.A. by Research (2005) and Ph.D. in Politics (2009) at Durham University's School of Government and International Affairs, and now live and work in Vienna.
The Chairman of my supervisory team was John Williams (Durham), and my External Examiners were Chris Brown (LSE) and Richard Little (Bristol) respectively.
In 2007 I was a visiting doctoral student at LUISS University in Rome, and in 2010 I was a Visiting Scholar in the Psychology department of the University of California in San Diego.
Currently, I am a Visiting Fellow in the Political Science department at the University of Salzburg, where I teach undergraduates as well as graduate students.
What's more, I am an Honorary Fellow in the School of Government and International Affairs at Durham University, England. And, I am a Castleman.
2021: Habilitation, venia docendi (Privatdozent) for Political Science, University of Salzburg
Currently I am working on a political theory of international society from an English School perspective. And for fun's sake, I am also working on a (probably rather poor) novel.
The best way to get in touch with me is through my University channels.